Luxury Beach Homes NC
Welcome Home
Browse by Lifestyle
Coastal North Carolina real estate offers living designed around many different lifestyles. You'll find communities for golf enthusiasts. We have relaxed and gorgeous oceanfront and beach areas. There are gated communities and more! Be sure to request our OIB Guide Book. It is a great place to get to know the Ocean Isle Beach and Sunset Beach, NC area and to begin your property search.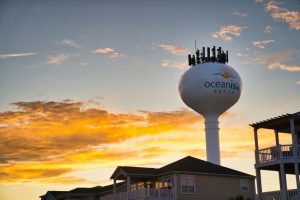 Browse by Community
Coastal North Carolina real estate communities are located throughout the area. You'll find single-family homes, condos / townhomes, and land lots for sale. Communities vary in amenities and features. You'll find a wide range of choices including resort-like communities with pools and even beachfront owners' clubhouses to championship golf and tennis options. Your home is waiting. Finding your home is simple with an area real estate specialist on your team. 
Get to know
Suzanne Polino
Suzanne serves her real estate clients by providing information and assistance to them throughout the entire process of either buying or selling a property. With over 20 years of sales experience, she uses her expertise to give buyers and sellers the best advice on the home sale process.
Selling Your Home
Your home is one of your largest investments. When selling your home, it's critical to have the best information and an experienced professional REALTOR. Suzanne is a such a partner. She guides clients through every step of the process with expert advice and representation.
Buying a Home
Buying a home can be stressful because there are so many factors that go into finding a property that meets the needs of a homeowner. A property search can often feel more complicated when buyers face time constraints or plan to relocate from out-of-state. Suzanne has experience providing her clients with timely guidance and advice. With a proven record of success, she can help you find your own dream home. Let us work with you to find and purchase the home of your dreams.
Our Community
Working with Suzanne guarantees you the local knowledge and market information you need. She is a local expert with a reputation for excellence. Suzanne not only sells real estate in the area, but the Ocean Isle Beach/Sunset Beach area is the place she calls home.